Algorithmic Vision: Architecture and Media Ecology
master dissertation 2020 - 2021
This master dissertation explores architectures relationship with the media ecology resulting from digitalisation of visual culture. Increased computational power, the proliferation of networked technologies and the proliferation of screens and cameras in our environments are deeply affecting how we see and understand our world. These technologies are not passive means of capturing our world; algorithmic vision is programmed to construct connections between images through scanning, filtering, segmentation, tags and metadata, resulting in an omnipresent media ecology.
The Earthrise (1968) and Blue Marble (1972) photographs, taken from Apollo 8 and 17 respectively, coincided with the emergence of the environmental movement and a more widespread ecological awareness. The photographs demonstrate that our collective imagination can be drastically altered through visual media and points of view afforded by technology. Contemporary digital technologies similarly impact how we see ourselves and understand our environment: technologies such as satellite imagery, laser scanning, the overabundance of cell phone and other cameras, surveillance systems, sensor arrays, data mining and so forth… produce a constantly updating plethora of maps and images of our world.
The media ecology these technologies give rise to, are not just representing but actually producing the environment in which we operate, in example our world is increasingly experienced and produced through digital media. This dissertation explores how architecture, a discipline whose practice relies heavily on the visual senses, responds to these novel ways of seeing and the visual languages and cultures they produce. The project looks into the potential of new ways of understanding and practicing architecture through the novel media for mapping and visualising our world afforded by digital technologies.
In the Fieldstation Studio on Architecture & Automation, three fieldguides were developed by students that are relevant for the topic: Fictional Automation, New Eyes, Media Ecology. These guides compiled and mapped a rich collection of references and texts that offer potential starting points for developing the dissertation project. In addition to those guides there are a number of projects developed within Fieldstation Studio that use algorithmic visual technologies and demonstrate strategies to explicitly work with, within or against media ecology. Our latest project 'Decoding Affinities' specifically explores possibilities to identify, map and categorize hidden affinities and connections within datasets depicting emerging, complex and layered realities.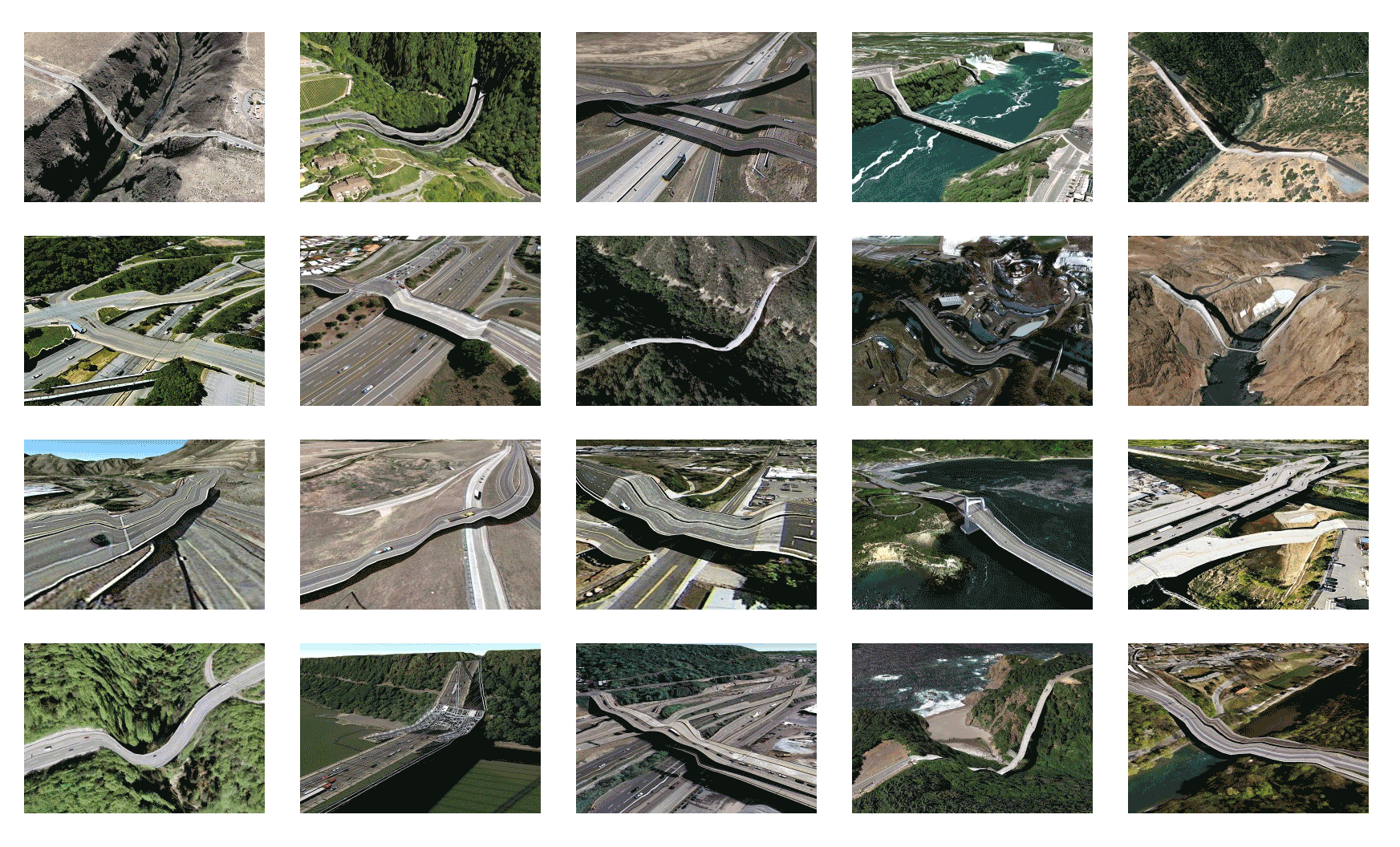 Image credit: Clement Valla, Postcards from Google Earth, 2012